Do you want to participate in the Nude 52? You can!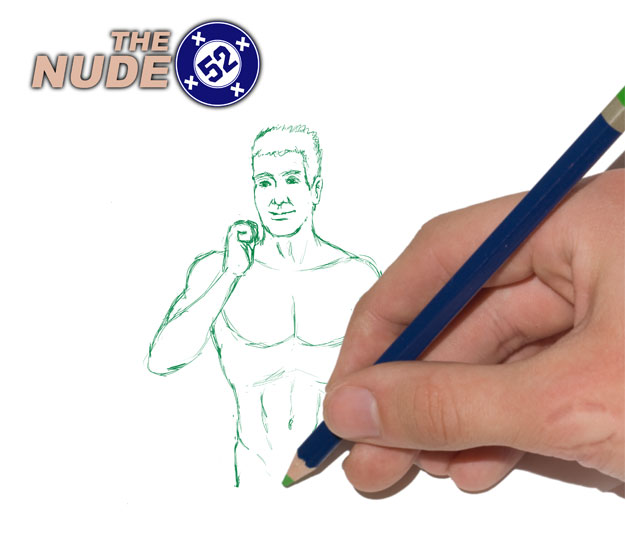 Pick out your favorite DC superhero or team – famous or obscure – and draw it! E-mail it (or a link) to jasonq@jaqrabbit.com, with the name to be credited, and the address of your web site.  (By submitting your work, you grant perpetual non-exclusive rights to publish it as part of this web site.)  We reserve the right to turn down any contributions, but we haven't so far, and that shouldn't being a problem as long as you follow a few simple guidelines:
They should be nude (or nearly so).
They have to be recognizable as the characters … because of how they look, what they're doing, props, powers, etc.  Don't just trace a porn model and call it "Wonder Woman", 'mkay?
Minimum size: 625 pixels wide.  Larger is better.
Any medium, any style. Whatever fits the character.
Exercise caution and taste with any under-age characters. Drawings of imaginary minors are (by definition) not child pornography under US law, but go for  "nudist" not "pervy".
Have fun.  Sexy is fine.  Kinky is good.  Funny is great.  Explicit is OK.  Ironic is welcome.  Creative … is demanded.